After reading about
Sandrandan Jewelry
on "
I am Not the Babysitter
," I had to purchase one of whimsical pieces.
When I was growing up, one of my favorite books was
Bunnicula
(some seem to be written by
James Howe
and others by
Deborah Howe
). The stories are about a "vampire" bunny who sucks the juice out of vegetables. It is very mysterious and many of the pieces in her Etsy shop remind me of the book. It was kind of like buying a piece of my childhood.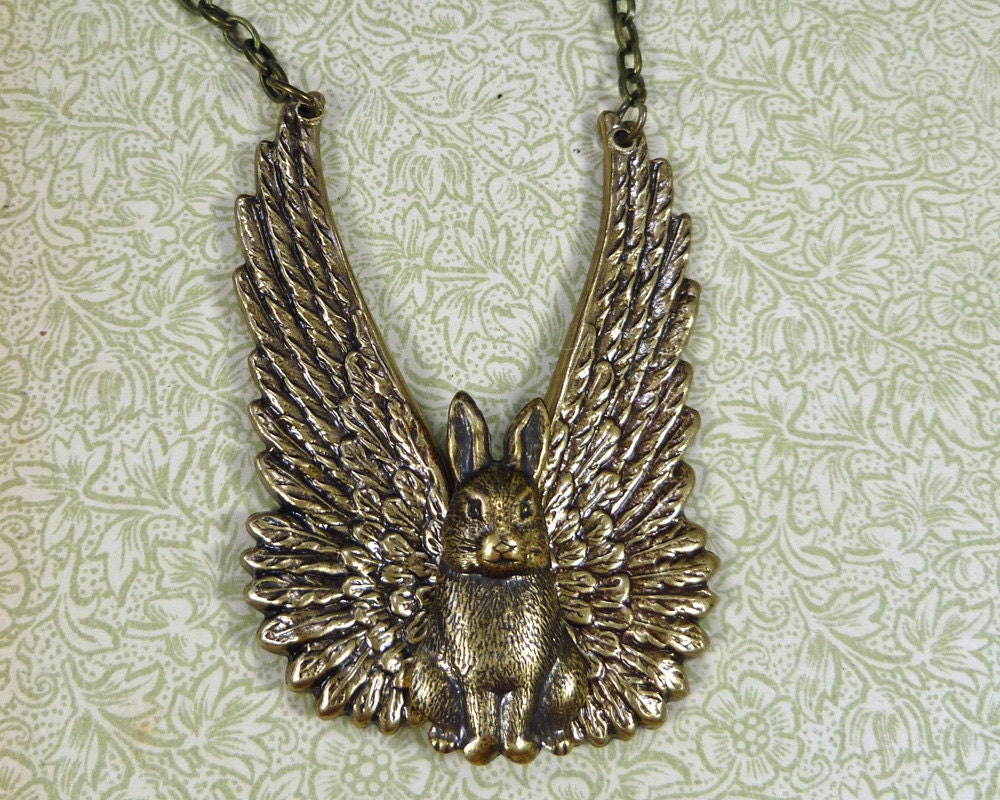 Similar to my purchase
First, look at the great packaging
I loved the piece that I purchased.
It is the perfect length to wear with a t-shirt.
These pictures were on my cell phone camera and apparently the pictures (edited here but not very much so) lead to my Mother-in-law to think that I was "sextexting" her dear son. I wasn't. I just have tons of cleavage. Trying on dresses for my wedding was...interesting because of the cleavage issue (see below)